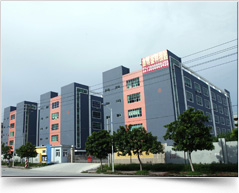 Dongguan City Bureau Bao Barcode Technology Co., Ltd.
Dongguan City Bureau Bao Barcode Technology Co., Ltd. mainly in the service to the thermal transfer technology as the core, and provide identification label printing technology, logo mark application of automatic identification technology products and services enterprises. Branch-barcode mainly produces and sells thermal transfer ribbons and label printing supplies (including: barcode ribbon, security ribbons, ribbons postage machine, labeling machine ribbon, card printer ribbons, production date code ribbons, labels, industrial special tape, etc.). In order to provide automatic identification package of services, we can also provide: identification label printing, security systems, data acquisition, data scanning and warehouse management, materials management, the printing industry to print anti-weight, barcode manufacturing execution, and other automatic identification logo technology integrated solutions. Companies to build production, sales, service integration system of cooperation, to provide customers with a more professional, efficient and effective service.
Dongguan City Bureau Bao Barcode Technology Co., Ltd., since its inception, the company has been committed to all areas required logo mark service. Our products in the apparel industry, the jewelry industry, manufacturing, food production and distribution, logistics and transportation, power systems, communication systems, petrochemical, large industrial and mining, iron and steel manufacturing and other fields, are widely applied.
Our products are also exported to Europe, America, Africa, Southeast Asia and other countries, gain recognition around the world in the field of identification.
In the era of rapid development of science and technology with each passing day, the bar code Cobb is currently working on the development of new products, new technology, the best products and the most useful new technologies to the fastest speed to market, to meet the circulation of commodities, production and management needs. Dongguan City Bureau Bao Barcode Technology Co., Ltd. in the industry has established the integrity of the company's image, with a sincere spirit of service to the smell of our customers with innovative technology to take up the mission of leading change. In short, your needs, that is the goal of our efforts, we will cherish any time with your cooperation, and together with you to create the most value, to obtain the best efficiency ......